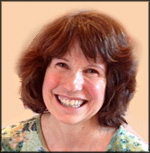 Lee's Favorite Links
These are a few of my favorite links to wonderful people and organizations. Please take a peek.

Adventurous Spirit Travel Spiritual Travel to worlds important spiritual, Sacred, Mystical and Magical sites. Travel with like minded spiritual travelers.
www.thestarhouse.org offers information about upcoming events at this beautiful temple.
www.priesstessentrepreneur.com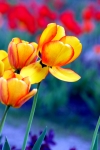 Happiness does not mean absence of problems. There has never been, nor will there ever be, a life free from problems. It is not the presence of problems but how we tackle them that determines the quality of our lives.

~ Taro Gold, Open your Mind, Open your Life

Image credits:
Background: Forget-me-nots © tonyhowell.co.uk
Home: Sun Burst © Matthew Bowden | Dreamstime.com
Services: Sunbeams through Cloudy Skies © Lucwa | Dreamstime.com
Products: Colorful Beautiful Tulips © Shuttlecock | Dreamstime.com
Members: Flowers © Pavalache Stelian | Dreamstime.com
Testimonials: Flowers © Pavalache Stelian | Dreamstime.com
Calendar: Early Morning Light © John Anderson | Dreamstime.com
Favorite Links: Colorful Tulips © Elena Kouptsova-vasic | Dreamstime.com
About Lee: Hyacinths © Photowitch | Dreamstime.com
Contact Lee: Enchanting Lotus © Rich & Galina Leighton | Dreamstime.com

Copyright © 2008, 2012 ConversationsWithTheAngles.com
All Rights Reserved.