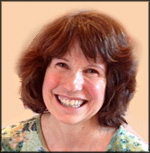 The Latest Message from the Angels

Beginning in January, 2012, Lee started offering a public Angel message each month. The initial offerings were on video but are no longer available.

In June, 2012, the messages were offered publically in written form only.

March, 2016 was the last monthly message from the angels... and in April the messages changed to a seasonal format. April presents the first seasonal message - Spring.

There is an archive wherein all the public Angel Messages are stored. Lee invites you to browse the archived messages and to return here each change of seasons for the latest public Message From The Angels.

To Visit The Angel Messages Archives - Click Here

SUMMER, 2017 Public Message From The Angels

Beloved Ones,
The Earth is alive with change and renewal every moment of every day. With each sunrise and sunset the energy of new potential graces the planet like a bird pecking out of its shell to experience the first breath of air. Life is new and renewed. Each breath you take, can remind you that you are new and renewed again and again and again.

Earth is a generating Source of great magnificence and depth, a mystery, where is it going, where did it come from, you are a part of this mystery, in the great creation of eternity.

You may feel hopeless at times, lonely, anxious, afraid, sad or angry, we as your Angels and Spiritual helpers encourage you to step into the quiet that is always available to you in your heart. Everyone on Earth wants to experience love, the heart knows the way to love, it is in the stillness, the quiet that you feel it. You can choose to go to that place of serenity and peace even in a crowded room, or on a busy highway, anyplace you find yourself, you take your paradise with you. You have the way to connect to Source, to God, to all that is, through your very own breath, and heart beat. That is the place that is yours alone it is a place of comfort and safety. To visit that place within you will give you confidence, peace, connection, clarity, a fullness of soul.. as if you are sitting beside your own personal lake filled with the purest, freshest water.

This is a time to go to the internal lake, your paradise, as the world is moving quickly to the next phase of evolution. All human beings are gifted the opportunity to be living a life filled with love, communication based on love and goodwill, solving communal problems with cooperation and consideration. Differences being able to be perceived as opportunities to build together a bridge of peace.

Say "yes" to Love. Create with your own imagination, intention, and focus the paradise you want to live from and to live in.


With Love,

The Angels

I only went out for a walk
and finally concluded to stay out till sundown,
for going out, I found,
was really going in.

~ John Muir



Copyright © 2008, 2012 2015, 2017 ConversationsWithTheAngles.com
All Rights Reserved.