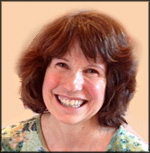 The Latest Message from the Angels

Beginning in January, 2012, Lee started offering a public Angel message each month. The initial offerings were on video but are no longer available.

In June, 2012, the messages were offered publically in written form only.

March, 2016 was the last monthly message from the angels... and in April the messages changed to a seasonal format. April presents the first seasonal message - Spring.

There is an archive wherein all the public Angel Messages are stored. Lee invites you to browse the archived messages and to return here each change of seasons for the latest public Message From The Angels.

To Visit The Angel Messages Archives - Click Here

The WINTER, 2016/2017 Public Message From The Angels

Beloved Ones,
When you are in a place of adjusting your consciousness, it can feel as if your mind and heart have suddenly become like an old creaky door that needs oiling. The weather has changed and the door no longer swings easily and where there once was a smooth entrance and exit with no apparent thought to the motion, there becomes a loud sound that demands your immediate attention.

So it is in your physical world that what was once undiscovered, unnoticed and ignored becomes a loud noise asking for your attention. This "noise" might occur in your mind as it begins to think new thoughts or be challenged to move in new ways that may make you feel afraid, uncertain, or in despair. You may notice this "noise" in your physical body as you become aware of the need to quench your thirst, nourish your hunger or soothe an ache. This noise may be noticed in the world around you, with a fellow human being in need of care and attention that you hadn't noticed before.

These are grace moments, times when you can become present with a current need and respond accordingly. The response that is always appropriate, is love and kindness. To have kindness and patience with your mind as it discovers new pathways to resolve conflicts and strife, love for your physical body as you seek loving ways to nourish and care for it, and acts of kindness to the stranger on the street; respect and tolerance perhaps even curiosity for the person who lives thousands of miles away from your homeland or right next door and who is also on this same journey of awakening with you.

To be in a human form is to have the gift to choose to be awake in consciousness. To live in union with your mind and heart in partnership. You may choose to leave the gift wrapped and unopened, or you may choose to open it. The gift of being awake in ones own consciousness is to acknowledge that you are as connected to the "other" around you as you are connected to the hairs on your head, the air that you breathe, the heart that beats within you.

In times of change and awakening, one may feel a bit uncertain of the next steps, it may seem easier to ignore the loud noise of the creaky door, or move out of the house all together. Yet, when you choose to say ,"Yes" and create a loving action, a loving thought, then God's grace flows easily and effortlessly. The Universe is always loving, always embracing, without question.

By seeking to see the beauty of a sunrise or sunrise as a manifestation of Grace and Goodness, a rainbow, a bird song, a snowflake, a raindrop, a strangers smile, you will see the reflection of Gods Love all around you.

Breathe in the love on the air that surrounds you, breathe out your anxiety, worry or fear. You are as beautiful and full of hope as a rainbow, a snowflake, you are a part of the Golden Light of the All that Is. Cherish yourself, cherish one another.

With Love,

The Angels

I only went out for a walk
and finally concluded to stay out till sundown,
for going out, I found,
was really going in.

~ John Muir



Copyright © 2008, 2012 ConversationsWithTheAngles.com
All Rights Reserved.